Not only do we believe that the quality of our hands on work is important, it is also the quality of the materials that we use. Here you will see why we use them and understand why many clients love them!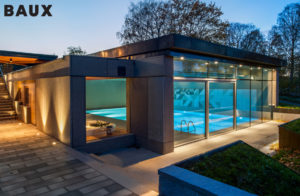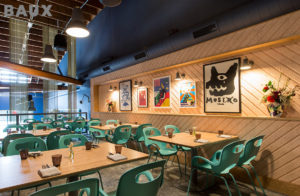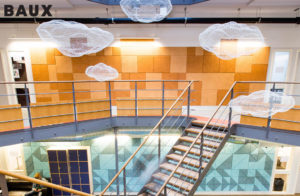 A Functional, Natural Material
Baux Acoustic Wood Wool is an environment-friendly, recycle material made from wood wool,cement and water.
Moisture-Regulating
Moisture-resistant by absorbing then emitting moisture to the ambient air. The high PH Value Value Discourages mold and material not affected by rot.
Heat-Accumulating
Stores heat from the ambient air and emits it when air temperature falls. Contributes to low energy costs, reduced environmental impact and a stable and comfortable climate indoors.
Sound-Absorbent
It Dampens noise and contributes to restful acoustics in residential building, industrial premises and public areas.
Fire Resistant
Type-approved as protective cladding with a class 1 coating
Low-Emission
The strong surface can cope with vacuum cleaning, and used in restaurants and other sensitive environments show that the boards do not emit dust or particles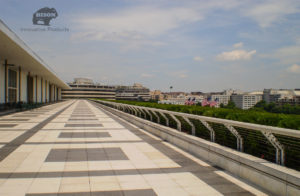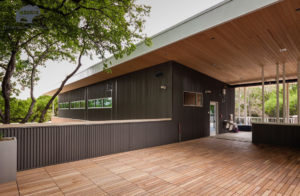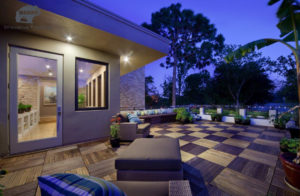 Deck Supports
Create adjustable deck support systems for rooftop decks, terraces, over cracked concrete and even in water features. These supports allow you to create unique deck designs with a variety of materials: wood tiles, natural stone, concrete pavers or wood planking over traditional wood stringers.
Pedestals
High Density polypropylene plastic. There is no water penetration, so they are resistant to freeze-thaw cycles and mold.
Dried Wood Tiles
Wood used for Bison Wood Deck tiles is both air and kiln dried. Bison Wood Deck Tiles contain 8-12% moisture content but may acclimate to individual installation locations causing moisture content to vary.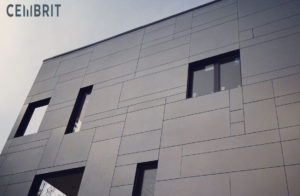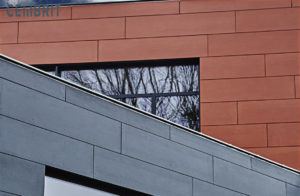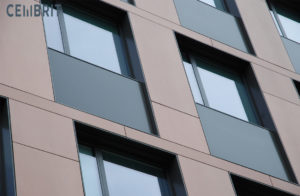 Multi-Capability Mix
This remarkable lightness/strength mix enables architects, designers and engineers of all types of building structures possible in terms of the outer envelope.
Technical Properties
Has qualities that make them ideal for design and construction projects where great combinations of appearance and lightweight, long-lasting resilience are required.
Impact and Stain Resistant
The combination of engineered fibres and cement means these products are relatively unaffected by impacts and stains associated with normal living and working environments.
Weather Resistant
Boards are completely unaffected by sub-zero temperatures, snow, frosts and thaws, and by rain, heat, humidity and direct sunlight.
Biological Resistance
Features a high pH value that makes it exceptionally resistant to algae and bacteria attacks and the growth of moss, fungi etc.
Non-Combustible and Fireproof
All products are non-combustible, and classified in accordance with the EN 13501-1 standard. It is chemically impossible for them ever to contribute to a fire.
Impervious to Water
Absorbs and release moisture for unlimited cycles without affecting the product's durability and service life.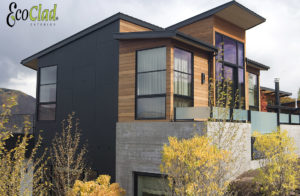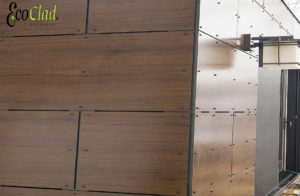 The durability this product offers comes from the longer stronger rapidly renewable bamboo fibers mixed with 100% post consumer recycled paper fiber.
That used in combination with a revolutionary LOW PRESSURE HI FLOW technology gives this product a much stronger tensile, flexural, & compressive strength rating than traditional HPL, stone, and aluminum cladding products and makes it impossible to crack, chip, or break under extreme weather conditions.
Using a a 50% plant based resin formula which lacks any VOC's, benzenes, or urea formaldehyde, EcoClad Original has the highest degree of LEED point contribution of any cladding product available, not to mention it is made completely in the USA.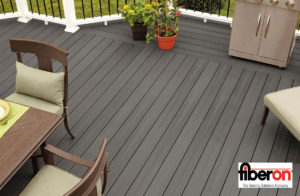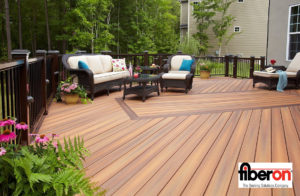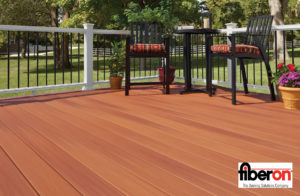 Decks and Railing
A high-performance, eco-friendly wood alternative, Fiberon Decking offers the warmth and appeal of natural hardwood without all the expensive time and maintenance.
Deck Fasteners
Count on Fiberon deck fasteners for a lasting hold, easy installation.
Composite Cladding
Rain screen systems are an effective, eco-friendly way to manage moisture in the building envelope. A key element is durable cladding that deflects water and adds aesthetic appeal.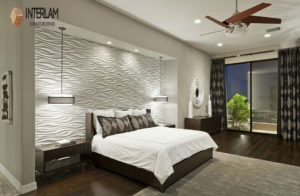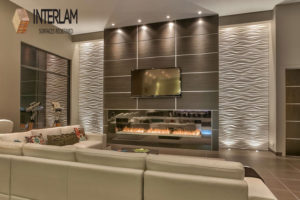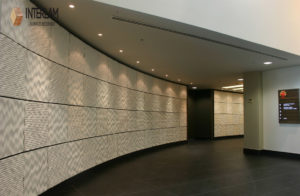 A Italian High pressure laminate distributor is a designer and manufacturer of high-end SCULPTED WALL PANELS, CARVED WALL PANELS, DECORATIVE WALL PANELS, ORNAMENTAL WALL PANELS and components based in the United States and exporting to all corners of the globe.
Offering a variety of color, texture, beauty, size and finish that allows the design professional total freedom of expression during the creative process. Interlam's wall panels are exquisite expressions of artistic form providing a continuation of nature to free flowing open spaces either interior or exterior.
These products will allow all projects to qualify for LEED credits and meet USGBC standards. Also offers a full line of core options to meet Class 1 or A fire ratings.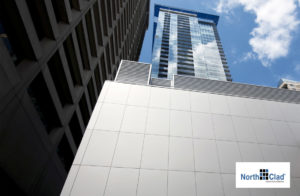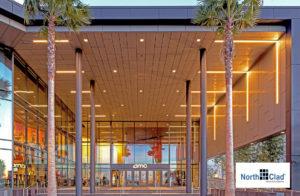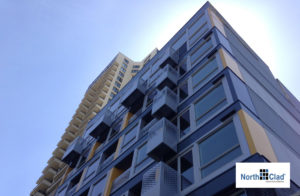 Perforation
Advanced CNC metal punch can perforate just about any pattern into sheet or composite material. Perforation holes can be shapes as well
Custom Finishes
A huge array of finish options are available.
Tapered Panels
Panels can taper in one or two directions.
Radius Panels
Accomplishes smooth radius without any jagged lines on many materials in different thicknesses, including AC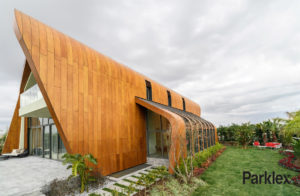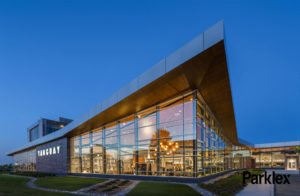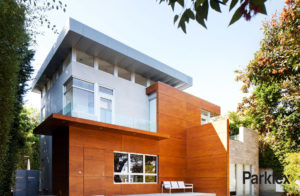 No Maintenance
Protects against adverse weather conditions, eliminating the need for any maintenance or treatment.
Reaction to Fire
Facade reports the best possible results in accordance European and US regulations EN 13.501 and US ASTM/NFPA for reaction to fire.
Ventilated Facade
Permeability, water protection, thermal insulation, solar and acoustic protection.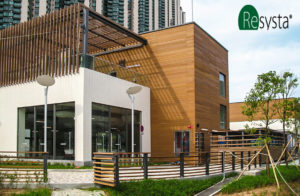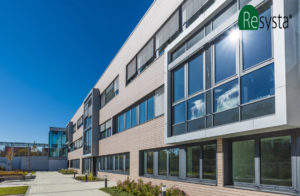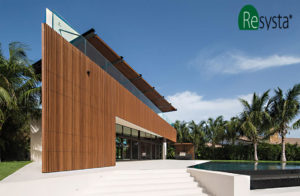 Sustainable
Resysta takes agricultural waste and transforms it into a durable building product with many applications. Approximately 60% (by volume) of the proprietary formula is rice husks, a rapidly renewable resource in great supply. Calcium carbonate and synthetic plastic polymer combined with the ARF (Active Resysta Filler) at extremely high temperatures yield a product that can be formed to almost any shape or size. Resysta qualifies for third party sustainability certifications based on its renewable resource content and being 100% recyclable in the manufacturing process and after many years of use. Resysta does NOT contain any wood and therefore does not contribute to deforestation.
Long Lasting
Resysta Decking does not crack, splinter or rot. Insects don't like the material either, so it withstands pest infestation or fungal decay. It is also water resistant, even against saltwater. The surface is also slip-resistant.
Easy Care
Unlike its composite counterparts, spot damage on Resysta can be repaired, it can be sanded, stained and sealed, just like wood.
Aesthetic
The material components and extruding process result in a product that is virtually indistinguishable from the tropical hardwoods which are popular in architectural compositions nowadays.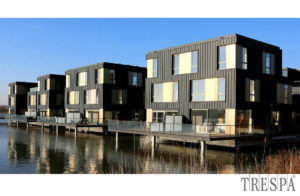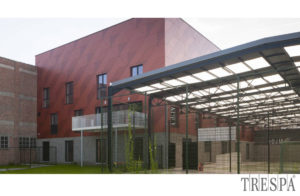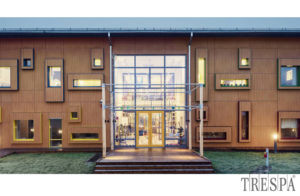 Pre-finished planks
No need to cut or router, the planks are ready to use.
 Easily Installed
Installed quickly with no mess and no fuss.
Solid and Sturdy
High scratch and impact resistance guarantees hassle-free installation and a beautiful end result. Weather Resistant
No Need to Paint, Easy to Clean
Minimal maintenance is required, it is easy to clean, and painting will not be required in the future.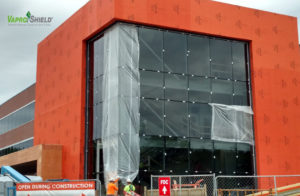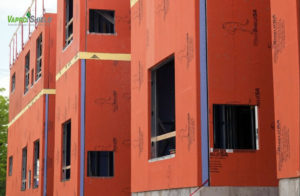 Designed For
Designed and manufactured high performance vapor permeable water resistive barriers (WRB) and air barrier (AB) membranes and accessories, creating a comprehensive approach to protecting the building envelope.
Compatibility
Membranes work on virtually all substrates; gypsum, plywood, extruded/molded polystyrene insulation, concrete block, and mineral wool. Diverse cladding and multiple insulation materials.